Bhutan's consulate in Australia remains hiding
TAYLOR AUERBACH AND JENNIFER SEXTON
FROM the outside, they are no different from any other shop front, office building, unit and house.
Behind the ordinary facades, however, are Sydney's secret consulates.
Inside, everyday Australians, including some well-known names, can tap limited legal immunities as the diplomatic representatives of foreign countries.
The Sunday Telegraph can reveal the locations of many of these inconspicuous outposts, which are entitled to protection by the federal government and the Australian Federal Police.
Harris Farm Markets owner Cathy Harris is the Honorary Consul of Bhutan, the tiny constitutional monarchy of 650,000 people in South Asia.
Her family home, in Sydney's inner-west, is the location of the honorary consulate, which means it becomes a "unofficial hotel" for regular delegations of the peaceful Buddhist nation.
Mrs Harris said she was selected for the role by the King of Bhutan, who lives modestly in a wooden house.
It doesn't mean she gets special numberplates or is immune from parking tickets. Nor does she process visa applications.
"It's such a beautiful country. They are so nice, so polite," Mrs Harris said.
Ian Turbott, founding chancellor of the University of Western Sydney, is the Cook Islands' official representative.
Many of the consulates could be easily accessed by The Sunday Telegraph – they had no fences, no uniformed guards, no sniffer dogs, no gates.
In front of a timber yard on Parramatta Road, the Bangladeshi consulate exists in a large, graffiti-blemished architects office.
The only indication of the building's dual role is a small sign to the left of the front steps, that reads `Official Consulate of the People's Republic of Bangladesh'.
Just a few hundred metres away, also on Parramatta Road, sits the Slovenian consulate.
It's housed in Camperdown's Emona Instruments shop, and diplomatic inquiries are directed to an Emona email address on an Australian government website.
An Emona staff member said the email address was accessible to "a few people" in the office.
Department of Foreign Affairs and Trade spokeswoman Sandra O'Malley said consular representatives at these premises enjoy certain legal freedoms, but said they weren't ambassadorial in nature.
"There are two sets of protocol guidelines – one for Missions and Posts staffed by career officers from the relevant country and one for honorary consuls," she said.
"Lesser privileges and immunities are afforded to Honorary Consuls, who are Australian citizens or permanent residents."
Honorary Consuls are unpaid roles and appointed on the recommendation of the represented government.
Once Canberra agrees to that country's nomination, there are no requirements on the size, shape or layout of the consulate.
Mrs Harris told The Sunday Telegraph her relationship with Bhutan began in the early 1980s when a Bhutanese farmer sought the advice of her husband David Harris on growing mandarins and selling them into India.
"He explained one of their biggest problems when they go into the fields to pick the mandarins is tigers eating the people," Ms Harris said.
They visited soon after and have been back many times since.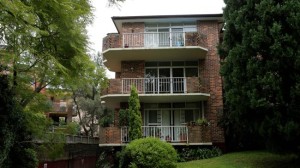 Visa applications to the government of Cameroon are directed to an apartment in Waitara, on Sydney's upper north shore, where retired property valuer Maxwell Shean lives.
Only a small sticker next to his front door buzzer indicates his apartment doubles as a diplomatic outpost.
"Cameroon consulate – Maxwell Shean hon. Consul," it reads.
From his flat he issues 400 visas a year, takes calls from around the globe at all hours of the day and liaises with Cameroon's closest official ambassador – in Japan.
"I'm looking after a country 10 hours away so the consulate can't be in a 9 to 5 office," Mr Shean said.
"Whether it's in a house or a shed, what makes it a consulate is the fact that there are relevant documents from both Canberra and the foreign nation designating it as such."
Mr Shean said no government officials have ever inspected his unit and that he came to the attention of the Cameroon government after multiple trips to the impoverished African nation.
"I assisted their government in a court case in Brisbane in the 90s and it went from there," he said.
"Technically my house is part of Cameroon and people can seek asylum here," said Mr Shean.
"People often joke that if they fall out with their wife, can they come and live with me, seek asylum. But I would never grant it."
Under Australian law, the consulates are protected by federal security services and AFP officers are authorised to act "independently" and "immediately" if conflict breaks out.
"The AFP Diplomatic Protection Unit provides protective security in the form of high visibility guarding, patrols and incident response to diplomatic missions in Sydney," AFP spokeswoman Emma Whalan said.
"The AFP, in conjunction with other government agencies, regularly assesses the support required by the diplomatic community and provides appropriate levels of security to meet any identified threats."