Bhutanese cultural presentation in Kansas, USA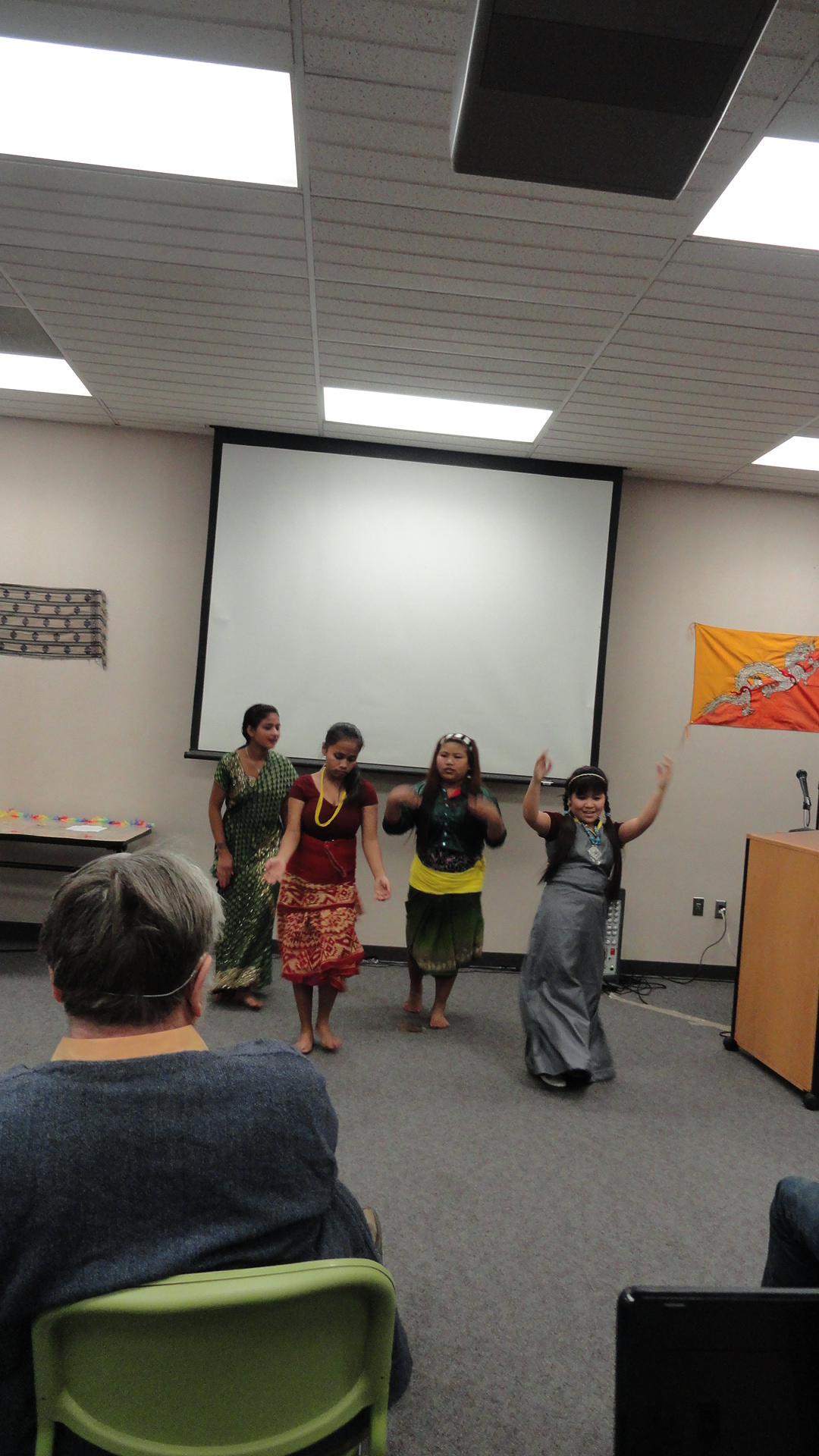 Local poet Sheron and her friend organized a Bhutanese Cultural afternoon at the North East Public Library at the Independence Avenue in Kansas City Missouri September 15, 2013.
About sixty five people including local senior citizens, environmentalists, businessmen, veterans, poets and retired citizens gathered to grace the presentation "Glimpse of Bhutan" by Thinley Penjore.
The day of the event marked the completion of two years of taking up resettlement by Thinley's family in the United States.
While Bhutan presentation comprised of historical background dating back from 500BC to date, the limited 13 house population of the Bhutanese community in Kansas City Missouri also presented costume presentation of Bhutan accompanied by folk songs by Bhutanese Nepali girls and traditional folk song of the Brokpa community by Thinley's family.
Two hour show though, the program included exhibition of Bhutan Stamps and currency notes as well as coins from Bhutan and cultural dances of the Brokpas and Nepali speaking Bhutanese.
The presentation concluded with a lunch with traditional food blessing (Toh-Chhoed).
Check here to see the presentation by Penjore. (Note: This link is updated later)