Expanding Bhutan's diplomatic horizon
By Indra Adhikari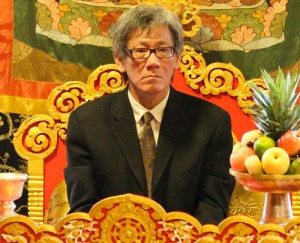 India was not happy with the way Thinley government accelerated establishing diplomatic relations of Bhutan with other countries around the world. Though particular concern was with China, Delhi was displeased with Bhutan's march to expand its diplomatic horizon taking advantage of removal of clause from 1949 treaty when it was revised in 2007.
The displeasure was reflected when Thinley's party was ousted out of power. And India might have thought the action would shatter Bhutan of its enthusiasm in furthering relations. It did not.
The mission is not as active as it was in the past. The new government has not withdrawn Dago Tshering as special foreign relation representative entrusted to build relations with new countries.
The approach of expanding Bhutan's diplomatic horizon has taken the reverse form.
Since the Tobgay government taken over the reign, dozens of ambassador-designate diplomats from across the globe have visited Bhutan and presented their credentials to the king thereby formally establishing relations.
Diplomats from Singapore, Austria, Turkey, Canada, Japan, Denmark, Norway, European Union, Thailand, Czech Republic, Egypt, Finland and Germany visited Bhutan in the last two months to reaffirm and strengthen their relations with Bhutan. Denmark went further to appoint residential consul general and Germany opened its visa office.
This is certainly the sequel to Thinley government to lift up the Bhutan's standing in the international circle. Vile loss in UNSC seat election last year taught Bhutan of the importance of having diplomatic relations in gaining international support.
And India's displeasure might make Bhutan hesitant in establishing diplomatic relations with China but will not deter Bhutan from strengthening relations with countries with which initiatives were taken during Thinley's government.
Moreover, Bhutan's foreign relation authority is rested to the palace, according to constitution which in turn reflects the fact that despite change in the government and the leaders, the foreign policy and initiatives will continue under the command of king.
India's displeasure with the politicians and changing the leaders in parliament will have hardly any effect in stopping Bhutan from stretch its diplomatic circle.