Czech foreign minister in Bhutan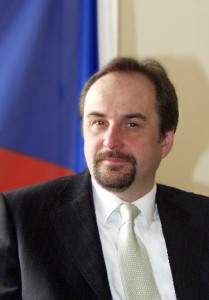 Two years after the establishment of formal diplomatic relations, top Czech minister has arrived Bhutan to strengthen ties.
According to the Ministry of Foreign Affairs press release, foreign minister of Czech Republic Mr Jan Kohout has arrived in Thimphu on Friday (November 8) leading a 16-member delegation.
The delegation includes businessmen who will meet with officials of the BCCI and members of the business community to boost Bhutan-Czech business relations.
While in Thimphu, Kohout will hold meeting with Foreign Minister Rinzin Dorji and other senior government officials.
Diplomatic relations between Bhutan and Czech republic was established in 2011.