DPT wins by-election in Pema Gatshel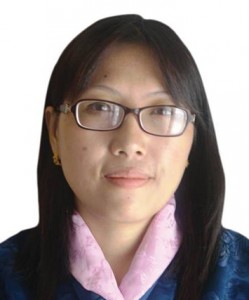 The familiar face of People's Democratic Party (PDP) failed to win the heart of Druk Punsum Tshogpa (DPT) loyal voters in Nanong Shumar in Pema Gastshel district.
Despite strong campaigning by the ruling party, its candidate lost the race for the fourth time, indicating Pema Gatshel as the stronghold of DPT.
DPT's Dechen Zangmo has won the by-election in the constituency held today (November 9). She secured a total of 1,751 votes against PDP candidate Pema Wangchuk securing 1,162 votes.
DPT secured 1,595 votes through EVM, while PDP got 1,037. Similarly, DPT received 156 votes through postal ballot, and PDP secured 125.
Dechen Zangmo becomes the first elected female member of the parliament from the Opposition Party.
Of the total 8,277 eligible voters in the Constituency, 2,913 (35 per cent) turned up to vote.
The by-election was held after the former Prime Minister Jigmi Thinley resigned in August.