A new bird spotted in Bhutan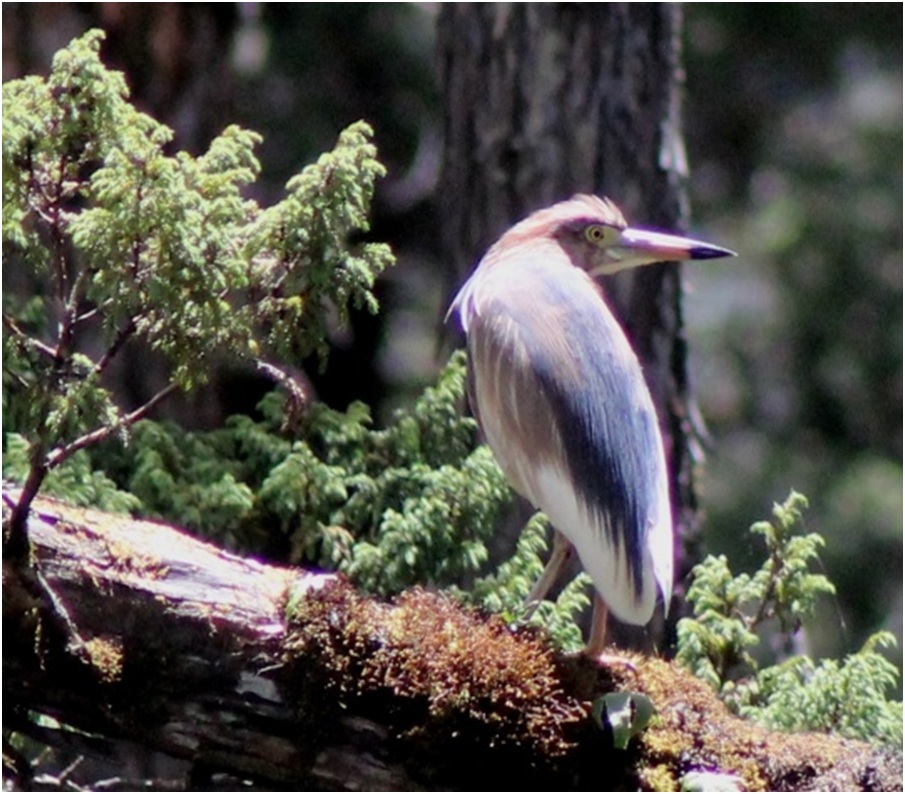 The wild life conservationists in Bhutan have spotted a new bird in the Bhutanese sanctuary.
A team of Bumdeling Wildlife Sanctuary s potted the bird Chinese Pond Heron (Ardeola bacchus) during their regular high altitude patrolling duty at Singye Dzong in Lhuentse district. The Chinese Pond Heron is a East Asian freshwater bird of the heron family (Areidae).
The Chinese Pond Heron is 47 cm long with white wings, a yellow bill with black tip, yellow eyes and legs. Its overall colour is red, blue and white during breeding season, and greyish-brown and flecked with white at other times. They usually feed on insects and fish.
The species is considered as fairly common by International Union for Conservation of Nature (IUCN). However, the species was sighted for the first time in Bhutan.