Bhutanese community in Adelaide say thank you to MaHa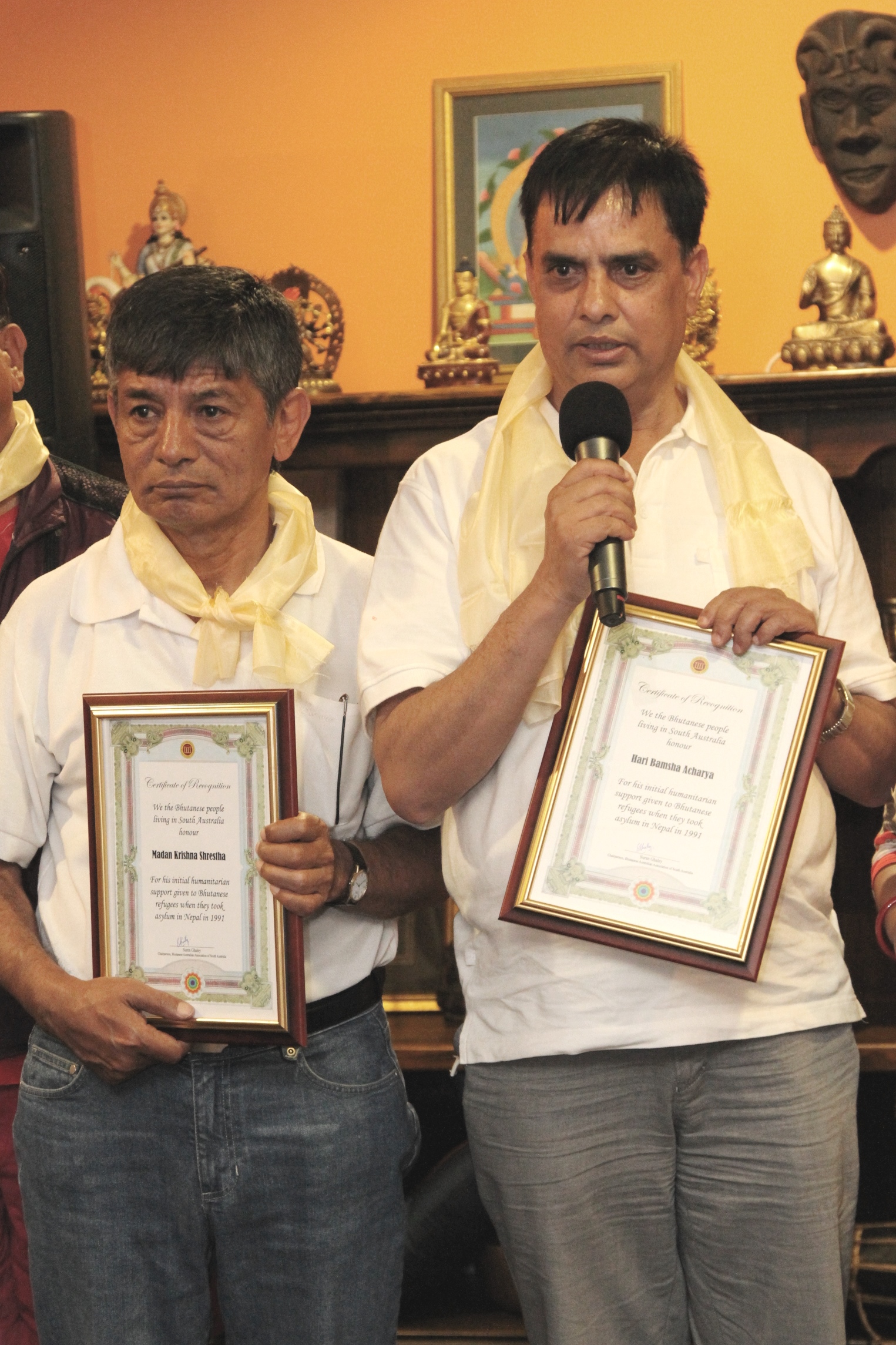 Bhutanese community in South Australia honoured Madan Krishna Shrestha and Hari Bamsha Acharya (MaHa) amidst a special dinner function hosted on Tuesday (21 January).
The honour was in appreciation to their humanitarian support provided to the Bhutanese refugees when they first arrived at the Maidhar in eastern Nepal after being evicted from their homeland.
Chairperson of the Bhutanese Australian Association of South Australia (BAASA) Suren Ghaley handed over the appreciation certificate to Shrestha and Acharya. Other members of the Maha Yatra Kiran KC, Narendra Kansakar, Shiva Hari Poudel, Basundhara Bhusal, Kunti Moktan, Mohit Acharya and Pramila Pathak were also honoured for entertaining Bhutanese community members in Adelaide.
In response, Hari Bamsha Acharya thanked Bhutanese community for not forgetting the support they lent more than 22 years ago. He said it was their moral duty to support fellow Nepali-speakers who were driven out of country by a cruel ruler.
Madan Krishna Shrestha also appreciated the initiative taken by Bhutanese community in rewarding their service to the humanity.
The Nepalese artists team is currently in Australia tour. They performed in Adelaide on Sunday, 19 January.