Bhutan's first female diplomat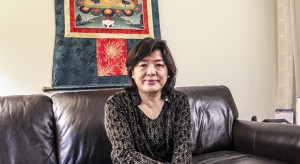 People's Democratic Party received bigger appreciation when it named the first female minister. That made history. Now, the party is becoming more supportive to women's progress and promoting gender equality.
The Ministry of Foreign Affairs has announced the first female diplomat in its history. Mrs Kunzang C Namgyel has been appointed as Bhutan's ambassador/permanent representative to the United Nations in New York.
The appointment was approved by the King Jigme Khesar on 3 January 2014, a statement by the ministry reads.
The statement further reads, Mrs. Namgyel joined the Ministry of Foreign Affairs on 1 March 1980 and has served in various capacities including as Director, Multilateral Department, Chief of Protocol at Thimphu, Counselor, Permanent Mission of Bhutan in Geneva and Director SAARC Secretariat,Kathmandu, Nepal.
She was serving as Deputy Permanent Representative to the United Nations in New York prior to her appointment.
The term of Lhatu Wangchuk expired this month to serve as Bhutan's representative to the UN. Wangchuk was appointed in 2009.