Jigmi Thinley's resignation stirs legal amendment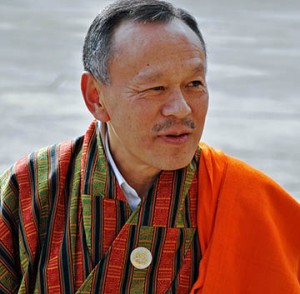 Former Prime Minister Jigmi Thinley might be spending his leisure days at home, taking rest from his hectic and busy life after decades but his resignation has not given nicer sleep to new politicians even today.
The parliament members continued debating and discussing the aftermath of Thinley resignation as elected MP shortly after the loss in election last year. Many had objected the Election Commission chief Kunzang Wangdi for accepting Thinley's resignation.
To avoid anyone resigning from the post in future, National Assembly has endorsed the National Assembly Amendment Bill 2014 whereby the resigning members must reimburse the expenses incurred during the election. However, persons resigning on grounds of physical and mental disability are accepted.
The Bill was passed after the members deliberated extensively for two days.
The Bill will also repeal the Speakers Act 2004 and the National Assembly Committees Act 2004. These acts are now integrated in the Amendment Bill.