Bhutan's paddy and maize production make record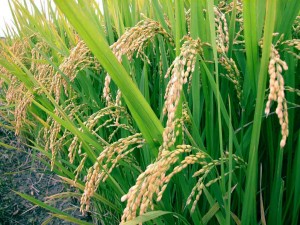 Bhutan is expected to record the highest rice production in its history for the year 2013, reports Food and Agricultural Organisation of the UN.
Harvesting the main season crops, mainly rice and maize (pop corns), had completed in December.
According to the projection, Bhutan is expected produce 88,000 tonnes in 2013, some 4 per cent above last year's bumper level.
The increase is mainly attributed to a slight expansion in plantings and higher yields, following favourable weather conditions.
Similarly, country's 2013 maize crop is estimated at 81,400 tonnes, slightly above previous year's bumper output attributed to favourable weather conditions during the growing season.
The aggregate 2013 cereal production is thus estimated at 192,900 tonnes, including rice in paddy terms, up 3 per cent on last year output.
Rice is the main staple food in the country, with per capita consumption estimated at about 175 kg/year.
Following higher production levels in 2013, the cereal import requirement for the 2013/14 marketing year (July/June) is forecast at 66,100 tonnes, about 9 per cent below the previous year.
Imports consist mainly of rice and wheat, forecast in the current marketing year at 58 000 and 6 000 tonnes, respectively.