Bhutan's Ugyen Academy registers second loss in AFC cup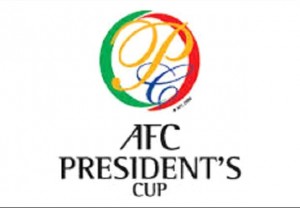 Bhutan's Ugyen Academy registered second loss at the ongoing 2014 Asian Football Confederation (AFC) President's Cup in Colombo, Sri Lanka on Friday.
The Bhutanese team lost Friday's match to Pakistan's KRL football team by 3-0 score.
KRL's Yasir Afridi scored the opening goal in the first minute of the match and Muhammad Dawood doubled the lead in the 14th minute. Seasoned striker Muhammad Qasim sealed the win with his goal in the first minute of the extra-time in the second half.
In the first match on Wednesday, the Bhutanese team had lost the match to Sri Lanka Air Force FC with a narrow 1-0 win.
Nipuna Bandara, who scored twice against Bhutan in the 2011 SAFF Championship on his Sri Lanka international debut, got the only goal of Group A curtain raiser with 58 minutes at the Sugathadasa Stadium.
The Bhutanese team will face Sheikh Russel Krira Chakra on Sunday.