Bhutan: Modi's first choice of foreign visit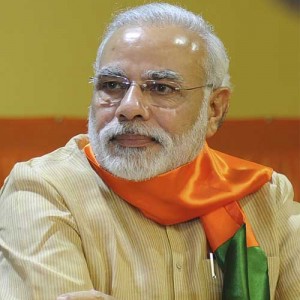 Indian Prime Minister Narendra Modi, who asked Bhutanese Prime Minister Tshering Tobgay to sit near him during the gala dinner for VVIPs after the oath taking ceremony could have been the sign that Modi favours Bhutan in SAARC.
And that's true. Modi has reiterated that India gives bigger value to the relation with Bhutan, not sure if it is an affection or a political stunt, by choosing this tiny kingdom to be the first country in his foreign travel itinerary.
According to Indian media reports, PM Modi is all set to travel to Thimphu on a state level visit during June 16-17 and meet young King Jigme KN Wangchuck and Prime Minister Tshering Tobgay to further cement economic and political linkages.
Modi will be accompanied by External Affairs Minister Sushma Swaraj.
Media report quoting unnamed government sources says Modi opted for Bhutan as his first stop as he wants to build cooperative economic linkages among India's neighbours as well as check the state of Thimphu's growing relationship with China. An advance liaison team of senior Indian officials is leaving for Bhutan to prepare for Modi's visit on Saturday.
Thimphu is also a strategic ally of New Delhi as it sits on the Siliguri corridor and is part of Indian defence against any Chinese adventure or assertion through the Chumbi Valley.
Modi is likely to assure his Bhutanese counterpart of more funds for economic development and speed up economic integration of Thimphu with India.