BJP's first budget boosts aid to Bhutan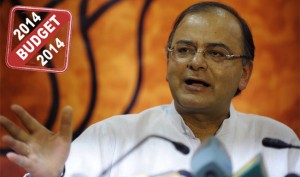 The Government of India has increased the financial aid to Bhutan significantly in its Union Budget presented to the parliament in Delhi on Thursday (10 July). This is the first budget of Modi's BJP government.
Finance Minister Arun Jaitley, presenting the union budget at the federal parliament proposed to provide aid and grants worth Rs 60.74 billion to Bhutan during the fiscal year 2014-15. The figure has increased by Rs 10 billion to what the UPA's government interim budget proposed in February this year.
The increase will cover for India's resumed fuel subsidy and contribute to Bhutan's 11th Five Year Plan.
Last year, India had provided a total of Rs 41.09 billion to Bhutan in grant and non-grant areas in the revised budget. The non-plan aid has been decreased from Rs 15.89 billion to Rs 13.5 billion and plan aid has been increased from Rs 25.2 billion to Rs 37 billion.
Bhutan is the highest aid recipient from India. The sum of all grants that India provides to other countries is far below to what it provides to Bhutan.