In Memory Of Naradmani Ghimire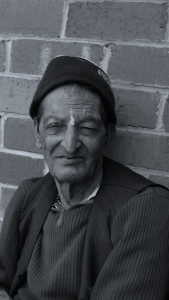 One of the senior members of the Bhutanese community in Adelaide, Australia Mr Naradmani Ghimire has passed away on 20 July 2014 at 5:20 AM while undergoing treatment at the Royal Adelaide Hospital.
Born on 1 February 1924 in Damphu (Chirang), Bhutan (later settled in Chokana), Ghimire spent two decades of refugee life in Timai refugee camp. He arrived Adelaide on 5 July 2010 as part of third country resettlement and was staying at 32 Hilditch Drive, Greenfields, SA with his son Dilliram Ghimire.
He was survived by five children : Dilliram Ghimire (Australia), Narapati Ghimire (Australia), Rupmina Chapagai (Australia), Diwakar Dhamala (US) and Beda Maya Chapagai (US).
His last rites are being held on Monday 21 July 2014 at Enfield Memorial Park in Enfield, South Australia at 2:15 PM local time.