Nepal requests for simplified visa process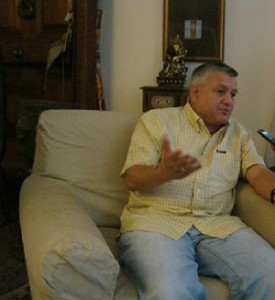 Nepalese Commerce and Supplies Minister Sunil Bahadur Thapa has asked the Bhutanese government to simplify visa application process for Nepalese visiting the kingdom.
He made the request to Prime Minister Tshering Tobgay on the sidelines of the Eighth Ministerial Meeting of South Asian Free Trade Area (SAFTA), which concluded in Thimphu yesterday.
"Nepalis often face problems while visiting Bhutan because of the state's mandatory provision on purchasing tour package for entry," the minister told Nepalese journalists on his arrival in Kathmandu from Thimphu. "This should not happen to citizens of a neighbouring country."
The website of the Tourism Council of Bhutan says that all nationals, except Indians, Bangladeshis and Maldivians, require a visa to enter the country and must purchase a tour package through a Bhutanese tour operator or international partner.