PDP fails to do away with RCSC prelim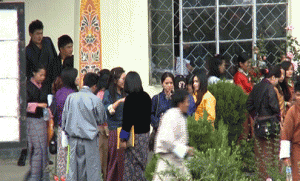 The People's Democratic Party (PDP) has failed in its yet another promise given during the elections last year to do away with the preliminary examination for civil service examination.
This year a total of 3,304 students have registered to sit for the preliminary exams scheduled for August 4.
PDP had promised to do away with this exam during the election campaign. It sought excuse last year saying there wasn't enough time to hold discussion with the Royal Civil Service Commission (RCSC) on the matter. The PDP government had then promised to eliminate the exam from this year.
However, the government hasn't spoken anything this year regarding the exam and its promises.