Bhutan to host PATA tourism fair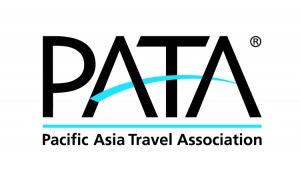 Bhutan will host the Pacific Asia Travel Association (PATA) Adventure Travel and Responsible Tourism Conference and Mart 2015 (AT&RTCM 2015) in Thimphu.
According to PATA, the conference will be held from 4 to 6 February with the theme 'Explore Beyond Tourism – Celebrate Happiness'.
This event is follow up of the AT&RTCM 2012 held in Paro, the first B2B travel trade event ever held in the country. AT&RTCM 2015 is hosted by the Tourism Council of Bhutan (TCB) and supported by the event's official carriers, Druk Air and Bhutan Airlines.
AT&RTCM 2015 is a niche event that brings together tourism professionals involved in Adventure Travel and Responsible Tourism to discuss creating new opportunities for promoting environmental protection and social sustainability within the industry.
Martin Craigs, CEO, PATA, said, "PATA is proud to be returning to Bhutan to again show travel trade professionals first hand about this magical destination and the travel opportunities it has to offer. During these challenging times, Bhutan is the perfect place to celebrate happiness, explore beyond tourism and examine Responsible and Sustainable Tourism growth across the region."
Chhimmy Pem, Director, TCB, said, "The TCB is privileged to host the PATA Adventure Travel and Responsible Tourism Conference and Mart 2015 in Bhutan. The kingdom's growing reputation as one of the most sought-after travel destinations has been further validated by PATA in awarding Bhutan to host the event for the second time."
"Bhutan continues to endeavour to provide a unique experience as it confronts change by nurturing social, political and economic transformation guided by the philosophy of Gross National Happiness. At a time when the world is facing numerous crises, this small kingdom hopes to inspire large global powers with a different approach to development and change," added Pem.