Bhutan: Smooth Transition and commendable Governance by Tobgay
By Dr. S.Chandrasekharan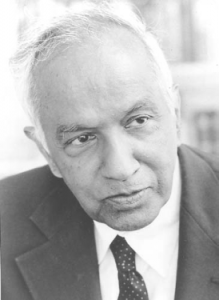 In August this year, while listing the achievements of his government, Prime Minister Tshering Tobgay claimed that the fact that his government did not indulge in any witch hunt was itself an indication that democracy is getting strengthened in Bhutan.
Compare this development with what is happening in Maldives in the sub continent where democracy in the real sense of the term was ushered in more or less at the same time. There a lawfully elected President was toppled by street protests followed by a coup and authoritarian tendencies are rearing their heads in not so subtle a manner now.
To this extent Bhutan should be congratulated for the smooth transition and credit should also go to the present King whose sixth anniversary of his coronation was observed on November 1st of this year. Though no mention is made of Gyalpo 4 whose birthday was also celebrated recently, it is certain that he is still active and taking care of the environmental issues and other aspects that would strengthen democracy in Bhutan.
One good news is that the refugee problem is also getting solved thanks to the intervention of some of the western countries, particularly USA that had already taken the bulk of the refugees from the camps.
No Witch Hunt:
In talking about the smooth transition, PM Tobgay specially mentioned that he had not gone on any witch hunt against any business person, civil servant or ex MP and this itself is a "strong indicator" of democracy in Bhutan. He was particularly proud to declare that democracy in Bhutan is not vindictive or divisive.
Except for a defamation case of DPT- the opposition party against Dasho Penji for making some petty comments in the face book, the present government has indeed been very generous and not much open criticism is seen about the previous government though there could be justification on some problems particularly economic that were inherited from them.
In highlighting the achievements, Tobgay highlighted two points that included-
* The 11th five-year Plan has been finalised and in this, those projects that were left from the 10th five-year plan have been carried over. The objectives included – improvement of living standards of people, increase in exports, import substitution and reduction of current account deficit.
* Though the Rupee shortage continues, the problem is not critical anymore. The present government has eased the grant of home, car and consumer loans and efforts are on to focus on the "five jewels"- namely, Hydro power, Agriculture, Tourism, Small & Medium Industries and Mining.
Failures:
What Tobgay failed to mention is that the "dream" of Bhutan generating 20,000 megawatts by 2020 is not likely to be achieved. In fact, some sources say that the generation may not go beyond 3500 megawatts by that time. It is disappointing and rather unfortunate. It was only in 2008 that after a detailed study and discussions between India and Bhutan, the figure of 10,000 watts was fixed. What happened then? There have been delays in implementing the project, technical and financial and the Indian side is equally to blame for the delays. Only three projects- Punatsangchu I and II and Dagachu are in the pipeline now.
The Empowered Joint Groups (EJG) of Bhutan and India is said to be meeting soon to fix another deadline. It is hoped that the deadline will be fixed on a more realistic basis and not bring a bad name to India again.
At present Bhutan is producing just 1488 megawatts of power. Another deadline of providing electricity to all by December 2014 is also going to pass soon.
East Development Initiative:
One of the election promises of the Tobgay's party- the PDP has been that they would focus on the development of the East that had continued to remain relatively backward all along. This, the media in Bhutan had described as a "common and often repeated" narrative in the national discourse.
The present government has come up with a plan called "East Development Initiative (EDI) to economically strengthen and develop the six eastern Dzongkhags.
The plan envisages the creation of three hubs in Kanglung, Gyalpoizhing and Nanglam and the focus will be on the following:
* Improve accessibility and transport infrastructure
* Accelerating Hydro Power Development
* Establishing Premier Educational Institutions
* Establishing Agro based and green industries
* Improving the Housing Infrastructure
* Establishing Referral Hospitals.
The schemes look grandiose but doable provided enough funds are made available. The priority should be to improve the infrastructure and rest would follow.
Other Issues:
Bhutan finally took the plunge to provide personnel for UN Peace Keeping Operations. In a small way three Officers of the Bhutan Army are being sent to UNTSO (United Nations Truce supervision organisation) and MINUSCA ( United Nations Multi Dimensional Integration 7 Stabilisation Mission in Central Africa). This is a good decision and Officers who were specially selected were given a warm sendoff.
Another small step was taken to generate wind power with the help of Japanese at Wangdu to be ready by 2016 for generation of 1.21 million units of energy.
In all, Bhutan has been one of the least problematic states in the region so far. The border problem with China continues and another round of talks are to be held soon- this time in Bhutan. At any rate unlike in India, the Chinese are not making any provocative intrusions at present though they could resume it anytime!