DNC's birthday wishes to Fourth King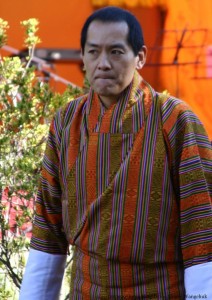 Druk National Congress has expressed wishes to the Fourth King Jigme Singye on this 60th birth anniversary on Tuesday (November 11).
"We pray for Your Majesty's long life and may Your Majesty grant us wisdom," a congratulatory letter signed by Vice President Pema Tendzin and sent to the king states.
"Our Kingdom is embarking on a new vibrant journey, and the institution of inclusive democracy is the need of hour. Besides, the lingering political problems that had ensued during Your Majesty's reign are yet to be resolved. We do expect that reconciliation and an amicable political solution can be achieved," the letter further said.