Time to challenge Bhutan's gross national hypocrisy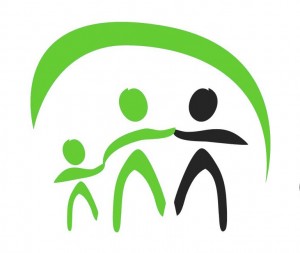 Australia and the seven nations resettling 100,000 Bhutanese refugees must do more to challenge the endless repetition of Bhutan's claims about "Gross National Happiness" and focus attention on addressing the nation's human rights abuses, the Refugee Council of Australia (RCOA) says.
RCOA chief executive officer Paul Power said the current visit to Australia of the fourth wife of Bhutan's former king had resulted in public references to the country's official policy of promoting "Gross National Happiness" but no analysis of Bhutan's persecution of its largest ethnic and religious minority.
"Bhutan somehow manages to continue to promote itself as some kind of peaceful Shangri-La but is never asked by the international community to account for the terrible suffering it has visited on more than 100,000 of its people," Mr Power said.
"Many members of Bhutan's Nepalese-speaking Hindu minority had their citizenship stripped in the late 1980s and from 1990 were subject to a campaign of harassment which included beatings, arrests, detention and the burning of their homes. Tens of thousands of stateless Bhutanese fled the country in the early 1990s, most taking refuge in Nepal.
"Bhutan refused to accept any attempt to allow the refugees to return and Nepal allowed the Bhutanese refugees to remain but resisted efforts to allow them to live outside designated refugee camps.
"Fifteen years after they were first forced into refugee camps in Nepal, Bhutan's refugees were offered an alternative to lifelong encampment from 2006 when Australia and the United States led an international core group which negotiated an agreement to resettle refugees to eight countries.
"Since 2008, Australia has received more than 5000 Bhutanese refugees, settling them in cities including Adelaide, Launceston, Cairns, Albury-Wodonga, Melbourne, Sydney and Hobart."
Mr Power said that despite the scale of the international efforts to resettle refugees displaced by Bhutan's ethnic and religious violence, Bhutan remained largely unchallenged.
"There is little evidence of international pressure on Bhutan to address the stripping of nationality of more than one-sixth of its population nor are there efforts to monitor the treatment of the Nepalese-speaking Bhutanese who remain in the country," Mr Power said.
"While Australia receives refugees forced out by Bhutan's regime of ethnic cleansing, the Australian Government continues a significant aid program to Bhutan, estimated to be $14.8 million in 2014-15.
"Bhutan's propaganda about 'Gross National Happiness' is used liberally in efforts to raise donations from the Australian public and to encourage tourism to Bhutan. However, little or nothing is said about the nation's role as one of the world's largest per capita producers of refugees.
"At a time when the United Nations is doing its best to focus international attention on the need to tackle the scourge of statelessness, Australia must do everything it can to increase diplomatic pressure on Bhutan to accept the refugees who wish to return to the country and address the statelessness of more than 25,000 Nepalese-speaking Bhutan who remain in the country.
"Australia owes it to the growing community of Bhutanese Australians who have been resettled over the past six years to speak up and to challenge Bhutan's gross national hypocrisy."