Bhutan to support operation against NDFB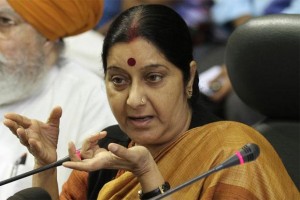 Bhutan government has assured India that it would provide all necessary support to the India's ,military operation against militants in Assam.
India's Foreign Affairs Minister Sushma Swaraj talked to Bhutanese government officials seeking support to block the entry of militant into Bhutan after India launches operations against the National Democratic Front of Bodoland (NDFB).
Indian government is preparing for 1990-like operations against NDFB following the massacre carried out by the militant which killed over five dozens people. Following the 1990 operation, the ULFA militants had set up their camps in Bhutanese territory. In 2003-04, Bhutan had carried out a massive operation against ULFA militants and wiped out their bases. The ULFA leadership had to leave Bhutan after a large number of the cadres were killed by the Bhutanese Army with support from Indian Army.
NDFB is believed to have set up a few bases in the dense forest along the Indo-Bhutan border. Whenever Indian security forces carry out offensives against NDFB, militants often sneak into the Bhutanese territory making it difficult to track them down.