Govt employees 'must attend' king's birthday celebrations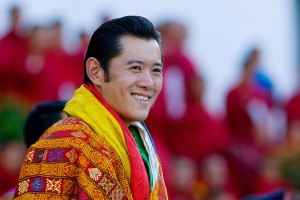 Bhutan government has circulated an orders for government employees in Thimphu and nearby district, ranking above P5 level, to compulsorily attend the King's birthday celebrations.
The government announcement asks all those government employees to arrive before 10 at Chamlimithang ground in Thimphu for the celebrations scheduled for February 21.
The notice issued by Home Ministry reads, "The Ministry of Home and Cultural Affairs requests you to kindly insist and ensure that all officers from P5 upwards are present at the Changlimithang Stadium on 21st February, 2015. They should be seated by 10:00 am. S1 and below staff should participate from the galleries."
The government also has announced that the country would observe February 19-23 as public holiday.
Though King Jigme Khesar had harnesses public appreciation by making his wedding private and less costly to the national treasurer, his birthday celebrations every year have gradually become lavish and a national festival, all to be borne though public tax money.