Suspended secretaries to get new roles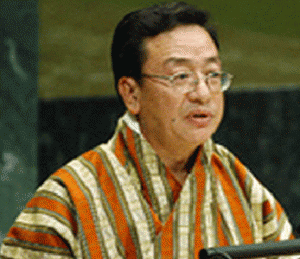 The Royal Civil Service Commission of Bhutan has announced the suspended secretaries would not be assigned to the same role, despite demands from the opposition. The new positions for the former secretaries have not been made public.
However, the commission clarified that the secretaries would not be terminated or suspended from their job for the mistakes.
In a statement on Saturday, RCSC said there have been procedural lapses and poor judgment shown by the three secretaries as they should have ensured explicit approval of their actions from the cabinet secretariat and the Prime Minister.
RCSC also found weakness in the working arrangements between the Cabinet Secretariat and the Committee of Secretaries highlighting structural failure for effective communication between the two bodies.
The release says considering all the facts, evidences and circumstances surrounding the matter, RCSC found that termination, compulsory retirement or allowing three secretaries to continue in their current posts was not justifiable.
The government had suspended cabinet secretary Penden Wangchuk, the economic affairs secretary Sonam Tshering and the foreign secretary Yeshey Dorji in December for their unilateral decision to deal with Indian government with regards to ENERTIA magazine's news.