First resettled Bhutanese get jail sentence in US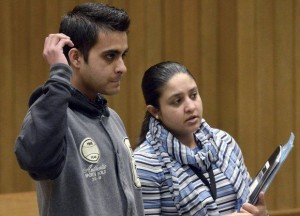 Rudra P. Kafley became the first resettled Bhutanese in the US to be convicted of homicide and get jail sentence.
Kafley pleaded guilty on Monday to motor vehicle homicide while under the influence of alcohol in the 25 May 2014. Moti K. Kuikel, another Bhutanese had died in the car accident while he was driving 2011 Nissan Altima. Kuikel, 25, of West Springfield, had died immediately from injuries in the crash
Assistant District Attorney James M. Forsyth asked Hampden Superior Court Judge Richard J. Carey to sentence Kafley, 23, of West Springfield, to 2½ to fours year in state prison.
But Carey adopted the recommendation of defense lawyer Brandon Freeman and sentenced Kafley to 2½ years in the Hampden County Correctional Center in Ludlow with one year to be served and the rest suspended with two years probation.
Kafley, who came to the United States in April 2011, had no prior criminal record. He had two past crashes, one of which was his fault and one of which was not.
Kafley was attending Springfield Technical Community College and working before the crash. Kafley had been given the standard warning by Carey that the guilty conviction could mean he would face deportation.