Nepal perspective: Bhutan through a Looking Glass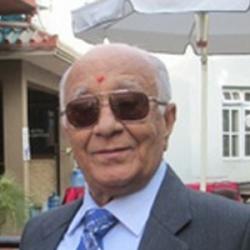 By Madhukar SJB Rana,
Background:
I have known Bhutanese people from my school days in Darjeeling District from 1949-58; this extended to, in my adult days, as follows: friendship with Lhendup Dorji, 1971-78, while exiled in Kathmandu; travels, between 1973-76, to Kolkata and Bangladesh engaged in trade and transit matters while serving with National Trading Ltd.; in CEDA/TU days, engagement with think tanks from Bangladesh, India, Pakistan and Sri Lanka to promote South Asian regional cooperation; working with the UNCTAD in Laos and Afghanistan,1979-82; frequent interaction on the UNESCAP Committee on Land Locked Counties; participation as adviser and/or delegate to various SAARC Summits,1985-2003; close interaction with Bhutanese refugee leaders in Kathmandu during the 1990s; reading newspaper article on Bhutan, logging on to Google for information and, not least, watching Druk TV not infrequently.
Purpose:
The aim of this article is to show how successfully a small power, the Kingdom of Bhutan, is able to survive and, yet, project its modern international image underscored, I hypothesise, by lessons drawn from Singapore and Nepal.
Introduction:
In the 17th century battles between Bhutanese and Tibetans were a commonplace. The first Tibet war was fought in 1627 supported by Mongols. Interestingly, Portuguese Jesuits entered Bhutan and offered firearms and a telescope with additional offers of their services. It was declined.
In 1616,Shabdrung Rimpoche, Ngawang Namgyal, a Tibetan lama warrior of Drukpa Kagyukpa Sect, founded the state of Bhutan as a single nation from the many warring fiefdoms. Based on Buddhism, he endowed Bhutan with a unified Drukpa Buddhist codified laws with which the local lords could be central controlled.
Shabdrung Rimpoche died in 1651 but, for fear that new state of Bhutan would disintegrate, it was kept a state secret for the fifty four years! Bhutanese were told that he went on a religious retreat and so his son was called upon to rule.
Apart from warring with Tibet supported by Mongols, Bhutan invaded Sikkim in 1680. Further, Bhutan gains the status of an overlord country over Cooch Bihar, who had sought its help to repel Mughal encroachment in 1730. These facts prove that Bhutan was a significant Himalayan regional power with expansionist ambitions. It fought two major defensive wars with Tibet (1710 and 1730) and two with British East India Company (1774 and 1884-86), and there was a short conflict with Nepal in present day Jhapa District.
This overlordship was lost when, in a dispute over succession to the throne of Cooch Bihar, the Bhutan nominee was rejected with the rival for the succession being supported by British troops.
Thereafter, in 1772, a British expeditionary force expels Bhutanese garrisons out of Cooch Bihar and, as a result, Cooch Bihar becomes a British East India Company dependency. Interestingly, now Bhutan seeks help from Tibet for military support, which went unattended.
In 1774 Bhutan signs a Peace Treaty with the British East India Company: Bhutan was forced to return to its pre-1730 borders, and permit the British to harvest its timber resources.
In the 19th century, relations with the British were not cordial. Border tensions were growing. Between 1841-42 the British East India Company annexed Bhutan-controlled Asaam Duars and, further, Britain regains control of Bengal Duars, which the British had turned over to Bhutan in 1784. The two Duars were formally ceded to Britain in 1865 under the Treaty of Sinchula when Bhutan lost the Duar War.
A civil war ensues, from 1870-1875, when two rival claimants to power— one pro Tibet, Governor of Paro, and the other the pro British Governor of Trongsa. The pro British Governor of Trongsa, Ugyen Wangchuk, consolidates power by crushing his rivals and seeks closer relations with British India thenceforth.
Bhutan is, until 1907, a theocratic state under the Shabdrung which ended when Ugyen Wangchuk (1907-26) is elected as King of Bhutan to commence the system of absolute monarchy.
In 1910, the Treaty of Punakha amends the Treaty of Sinchula wherein British India Empire pledges not to interfere in the internal affairs of Bhutan. However, it was to be the custodian of Bhutan's foreign policy. The Bhutan-India Treaty of Peace and Friendship of 1949 inherits the letter and spirit of the 1910 Treaty of Punakha.
In 1926 his son, Jigme Wangchuk (1926-52), is made a hereditary ruler and only later crowned as king following a coronation ceremony in 1927. In 1931 the 7th Shabdrung dies and, thereafter, no more recognition to that institution is rendered by the King of Bhutan. In 1965 there was an unsuccessful attempt to assassinate King Jigme Dorji Wangchuk.
In 1947 while attending the Maharaja's Durbar in Delhi, by virtue of the proactive policy of PM Jigme Palden Dorji, Bhutan obtains princely state status from Britain.
Government of India, in 1949, agreed to recognise Bhutan as a sovereign independent state provided it accepted India's guidance over its foreign policy. Its defense was controlled by India. The British had not recognized it as such. It was only in 1971 that Bhutan was admitted into the UN.
Forward:
Given the geopolitical reality following India's independence Bhutan chooses a policy of splendid isolation from India. However, pursuant to Mao Tse Tung's successful people's revolution and subsequently the Five Finger pronouncement in 1949— claiming Arunachal, Bhutan, Lhadak, Nepal and Sikkim as part of China— India takes the lead to break Bhutan's splendid isolation from it with direct political interference in its internal affairs.
With Tibet fully occupied by the Chinese in 1950, Nehru invited King Jigme Dorji Wangchuk (ruled from 1952-72; father of King Jigme Singay Wangchuk, who ruled from 1972 until his abdication in 20 in favor of his son the present King Jigme Keshar Namgyel Wangchuk,) to Delhi and demanded that Bhutan be opened up for development and also it establish an army training camp. He managed to do this by using the Nepalese settlers.
Nehru created, in 1952, the Bhutan State Congress (BSC) party led by D B Gurung, a family with whom the British had a close association through their relatives living in Darjeeling. This party was also supplied with Nepalese living in the borders of Assam, Bengal and Nepal. It is believed that G.P. Koirala was serving as Nehru's agent.
The BSC party sought to grant Nepalese in Bhutan citizenship rights. It managed, funded by India, a satyagraha in 1952 that actually started in Patgaon, Assam using Nepalese migrants from Assam, Bengal and Nepal.
However, the satyagraha movement was brutally crushed, with around 27 people–none from within Bhutan itself —being killed under the leadership of Commissioner of South Bhutan, the main actor Julendra Bahadur Pradhan: father of Om Pradhan, former minister in the Royal regime of King Jigme Singye Wangchuk, father of the present King.
In 1958, 100% Nepalese were granted full citizenship and accorded the title of Lhotshampas. Again, in the same year King Jigme Dorji was required to establish a 103 member National Assembly of which 16 or 15% of seats were allotted to were Lotshamapa population. Thus Nehru had developed a strong constituency in Bhutan amidst the Nepalese. Together with it, Bhutan also agreed to start economic development planning upon the visit of Nehru to Bhutan in 1958. To meet the protocol arrangements, Jigme Palden, elder brother in law of the King, was made Prime Minister of Bhutan.
1961-66 the First Five Year Plan was formulated with pressure from India to do so. Its main purpose was to build strategic roads within Bhutan. Thus all roads connecting China border were completed during the first five year plan, both planning execution done by DANTAK, border road organization of the Indian Army. These were the Thimphu-Phuntsoling Highway (180 km); Trongsa-Gelephu Highway (150 km); Trashigang-Samdrup Jongkhar Highway (200 km).
With PM Palden Dorji as in-charge of the developments, his influence increased within the country and outside. It is believed that he had established informal contact with King Mahendra and had used platform of Colombo Plan for networking with English speaking world, notably the Great Britain, Australia and USA. Through Nepal he had also established contact with China, which was considered before 1958 as an option for alignment as partner for socio-economic development cooperation.
He even embarked upon 'Hollywood diplomacy' when Palden's brother, Lhendup Dorji, invited Shirley MacLaine as guest in 1963. She wrote the popular book "Don't Fall Off the Mountain", which further helped to put Bhutan on the global social map. (Recall that Chogyal of Sikkim has been married to the New York socialite Hope Cook in 1963 who accelerated suspicions when she elevated herself from Princess to Queen). India's concerned were heightened when PM Jigme invited Senators from US and MPs from UK to collectively visit Bhutan as state guests. The increasing role of the Dorji family in Bhutan's affairs became India's security concern.
It is believed that Indian security agencies advised Nehru to convince the King to get rid of his brother in law who was working on fomenting protest against the King, and the PM had built his constituency in South Bhutan by using the lavish development support from India, which he had been using from his base in Kalimpong. PM Palden Dorji was assassinated in 1964 by royal body guard who upon investigation revealed his link with Brigadier Chabda Namgyal Dorji, considered to be close relative and confidant of the Wangchuck family. Brigadier Namgyal Dorji was found guilty and publicly exterminated while the King was in Switzerland undergoing treatment. Lendup Dorji then took upon the role of his brother serving as acting PM without prior approval of the King. He fled later to Nepal for political asylum fearing King's wrath upon return.
Developments in Sikkim between 1965-70 are significant as India suspects that Sikkim's Queen Hope is a CIA agent with an agenda to spearhead the Pan Himalayan federation between the Kingdoms of Bhutan, Nepal and Sikkim. This comes at a time when King Mahendra is at the peak of his popularity in Nepal with the entry of China and Russia massively into Nepal for infrastructure building and industrialisation.
India was not happy with this situation and it had its agent working to foil any attempt to forge the pan-Himalayan relationship among the three Himalayan Kingdoms. Obviously, for India the strategy was a break in the geographical sovereign continuity. Merger of Sikkim was an option that India was toeing which became a reality in 1975.
The King of Bhutan perhaps perceived this soon after assassination of PM Dorji. Perhaps he missed the able leadership of his prime minister but started engaging the Indian contacts to arouse Chinese fear from the northern border.
Smartly, King Jigme Dorji initiates contact with China to help pressurize India. Frequent incursions into Bhutan increased from the north, and there were cases where Bhutanese army personals were kidnapped by the PLA, detained for some days in the border post and return to Bhutan unharmed. This was clearly a pressure tactics to prove support to Bhutan King to convince India the need for Bhutan joining the UN. Much of the lobbying was done during the time of PM Lal Bahadur Sastri but real movement on the issue started after Indira Gandhi became the Prime Minster of India.
A couple of major events were taking place during the time in the region. India was increasing its grip in Sikkim by fomenting turmoil in Sikkim. The administration and security of Sikkim had already come in the hands of India. Indira Gandhi was also planning action in East Pakistan, with aim of creating an independent country now called Bangladesh. Her fear of China running in aid of Pakistan from across the Himalayas was high, and Bhutan was considered a soft belly via Chummy Valley. She wanted to pre-empt it by securing Bhutan the UN membership. For the sake of bigger objective India sponsored Bhutan's membership to the United Nations. Much of the policy and dealing at the UN was handled by Indian bureaucrats on behalf of Bhutan during the initial period.
Indira Gandhi had become bold, the success of action on East Pakistan and merger of Sikkim into the Indian Union. She had instructed RAW, which was created by Mrs Gandhi in 1971, to come up with plan to annex Bhutan and disintegrate Nepal by creating an Independent Madhesh. A remnant political leader of Bhutan State Congress, Debi Bhakta Lamitarey, was contacted to work with Indian security agencies to foment turmoil in Bhutan. It might be appropriate to recall that King Birendra's proposal of Zone of Peace in 1974 proposal and India's refusal to sign the separate treaty for trade and transit for Nepal happened in the light of above development.
Indira Gandhi lost the general election in 1977. With Janata govt in power 1977 all small sates of South Asia got a breathing space and it was then when academics, led by Sardar Tarlok Singh mooted the notion of South Asian regional cooperation underscoring the legitimacy of all South Asian nations. It was, then, that Bhutan took the proactive initiative to have its embassy in Dhaka in 1978. And the King himself ventured to attend the NAM Summit in Havana in 1979.
On his return to India in Bombay he gave a press briefing that he would like to revise the perpetual treaty of Peace and Friendship of 1949. Seeing all these regional developments (which includes the liberalization of the Sri Lankan economy under President Jaywardene, the World Bank's interest in Maya hydro projects harnessing the Himalyan waters and also King Birendra's call for regional cooperation over water resources to include China) Indira Gandhi was quick to react saying, at the time of the general election campaign of 1980, that " even a Liliputian Bhutan has become a security threat for India."
Indira Gandhi won in the general elections but changed the Bhutan strategy and told the King that she would support him in every way to make for a strong, independent Bhutan. It is thus it joined WB, IMF and ADB and was allowed to have diplomatic relations with Kuwait.
In the meantime, however, she also instructed RAW to come up with a plan to execute a final assault on Bhutan to make it completely beholden to India. She used emotional diplomacy using the family ties between the Wangchuck and Nehru family introducing Rajiv Gandhi, her son, as trusted friend and adopted relationship. She also invited the young king as chief guest of the republic day parade in 1982. As a proof to trusted relationship, Indira Gandhi allowed Bhutan to begin bilateral boundary negotiations with China in 1984. Indira Gandhi served as motherly figure for King Jigme Singe Wangchuck and Rajiv Gandhi and Sonia Gandhi became much more than family friends.
While that cozy relationship was building trust at the highest level, RAW was working with Subash Ghising to foment political turmoil in Darjeeling District. The movement in Darjeeling started after Rajiv Gandhi became the Prime Minister of India. Subash Ghising had close rapport with Rajiv Gandhi and RAW's interlocutor Inderit Khullar was guiding Ghising in the violent activities. The Gorkhaland agitation had two objective to achieve. One, to snap the communist party's hold in the sensitive region with landmass connection to China. And two, to build psychological fear of the Bhutanese royalty on the increasing influence of Lhotshampa population in Bhutan.
The Gorkhland agitation was settled with creation of Gorkha Hill Council which has no meaningful say on administration of the district. It is just eyewash for the public but managed to squeeze out the communist party from the sensitive area. But it did help to mould the thinking of the King Jigme Singhe Wangchuck to check the rising cultural influence of Nepali population in Bhutan. Prime Minister Rajiv Gandhi and King Jigme Singye Wangchuck spend three days in Bhumthang valley, some 200 KM from the capital city. The Kuensel had reported that the two leaders had discussions on many issues; no aids were allowed to attend.
Curiously, soon after the meeting, Bhutan came with the policy of Bhutanisation program and census re-enumeration exercise, targeted both to Lhotshampa population. Bhutan decided to make compulsory wearing of national dress even in the villages, drop the teaching of Nepali language in school, and some 17000 Lhotsampas were declared non-nationals falling into category 2 to 7. An appeal to the king to redress these grievances turned out later to be the seed of mass demonstration in 1990 and eventual creation of refugee problem in Nepal.
Indira Gandhi created RAW but Rajiv Gandhi served as the conduit to implement its agenda in the region, During his time IPKF were posted in Sri Lanka, the infamous 1989 Treaty of Peace and Friendship was sent to King Birendra to accept as a new treaty to replace the 1950, orchestrated the demise of the Panchayat regime in Nepal by instituting the blockade in 1989, and cajoling the creation of Bhutan refugee problem. It is hard to say what would have happened in the region if Rajiv Gandhi had survived the wrath of Tamil militants and again became prime minister of India. Definitely, he had many plans under his sleeves, which could have changed the political boundary of many nations.
Given all the above developments, and seeing where Bhutan stands now– a proud, politically stable nation with a robust multiparty parliamentary democracy and constitutional monarchy– the kings of Bhutan can be judged as astute nationalists, who sought to preserve the territorial integrity and sovereignty of the Kingdom at all cost.
The king of kings is, to my mind, is Jigme Singe Wangchuk, father of the present Monarch, for his astute geo political sagacity and statesmanship. He is also the originator of the internationally recognized development soft power– calling for Gross National Happiness nourished by a Green Economy. He has succeeded in raising Bhutan's per capita income as the second highest in South Asia after Maldives. This is no small feat by any measure. He has also created a modern bureaucracy that has learnt to respect the rule of law that is rapidly being professionalized fully grounded on meritocracy, free from political machinations.
Former king Jigme Singe Wangchuk is, to me, the most successful nation builder and strategist in the annals of modern South Asian history. He commendable achievements fully deserves an international peace prize for securing global support to solve the refugee problem, engaging China on the resolution of the boundary issue, playing proactive role for regional and sub regional cooperation; and, not least, for laying a solid foundation for sustained economic growth and development geared towards rapidly attaining the status of a middle income economy.
Rana is professor at South Asian Management Institute and is former finance minister of Nepal