Rhododendron festival on card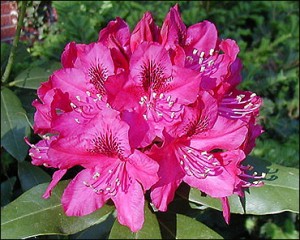 Encouraged by the response from public during the Royal Flower Exhibition in Thimphu that just concluded, the government is organising another similar event.
The communities of Chang, Kawang, Dagala and Toeb gewog will be organising the Annual Rhododendron festival from 18 to 20 April at Royal Botanical Park, Lamperi with support from Department of Forests and Park Services, Tourism Council of Bhutan and 60th Birthday Celebration Committee.
The festival will showcase several interesting programs on environment, cultural and food theme. The festival features the rhododendron garden walk and exhibition, local culture and cuisines, arts and crafts, traditional games, cultural program, guided walks and other interesting activities.