Bhutanese in South Australia donate Rs 666,000 to Nepal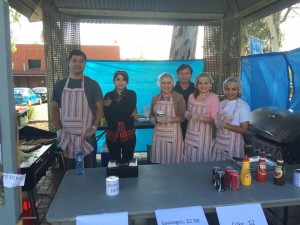 Bhutanese living in South Australia have contributed over Rs 666,000 towards the relief support of earthquake hit Nepal.
The money was sent through UNHCR Australia last week, according to information given by Bhutanese Australian Association of South Australia (BAASA).
The UNHCR has assured the whole money will be spent towards supporting children who have lost their parents during the earthquake disaster.
The money was collected through individual contribution and through a public BBQ session where people from all walks of life purchased the BBQ to help the earthquake victims.
Some of these customers even contributed cash. The BBQ session raised over Rs 58,000 while the rest of the money was collected through individual contribution.
Similarly, Bhutanese living in other states in Australia also donated big amount of money towards the earthquake victims of Nepal.