In memory of two southern Bhutan MPs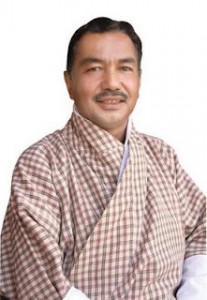 The parliament has passed a condolence resolution in memory of the recently died former members of the National Assembly. Two former souther Bhutanese MPs passed away this year and their last rites were all performed in private ceremonies.
Former Druk Phuensum Tshogpa (DPT) Prem Kumar Gurung has passed away on April 4. He had served as the MP from Gepephu (Gaylegphug) constituency from 2008-2013. An engineer by profession, he started his career as an Assistant Engineer in the National Urban Development Corporation in 1986. He also worked in Thimphu City Corporation as an Executive Engineer from 1990-2002.
He graduated from Motilal Nehru Regional Engineering College, Allahabad, India in 1985 with Bachelors of Engineering.
Before joining politics, he was with the Ministry of Trade & Industry as an Executive Engineer. He is survived by his wife, two sons and a daughter.
Similarly, former DTP MP from Pagli-Samchi (later renamed as Dophuchen-Tading) constituency in Samtse (Samchi) Pralhad Gurung had died on February 27 this year.
He graduated from St. Joseph College, Darjeeling, North Bengal University in 1972 with Bachelors of Arts. He began his career as an Education Trainee Officer and rose to Position of Ramjam Gom within five years and became the Royal Advisory Councillor in 1980 where he served for four years.
In 1975, he was appointed as a Senior Ramjam in Gelephug Sub-Division until appointed as Royal Councillor.
He is survived by his wife and four daughters.