Bhutanese shot dead in New York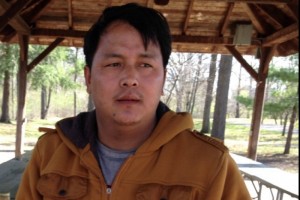 A Bhutanese father of seven was gunned down Sunday night outside a convenience store in west Rochester in New York city in the United States.
Jit Bahadur Mongar, 38, was resettled to the US from Beldangi I camp in eastern Nepal not long ago.
Mongar was shot in the upper body outside a Lake Avenue convenience store just before 11 p.m. Sunday. He was taken to the hospital where he died from his injuries.
Police are releasing few details but say it appears to be an attempted robbery.
Last summer, Rochester Police held community meetings and cracked down after reports of targeted attacks on Nepali refugees living in Rochester. Police said several reported being victims of robberies and assault.
Family members say they'll now have to find a way support his family now that the sole breadwinner was murdered.
Police are still looking for any witnesses or anyone with information to come forward.
If you want, donate in the following link