Bhutan improves ease of doing business ranking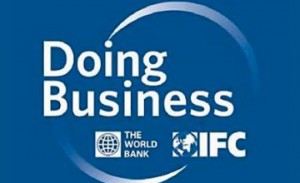 The Tobgay-government has claimed the credit for boosting the 'ease of doing business' ranking by World Bank.
The country is now in the group of Top 100 in the latest report of ease of doing business published by World bank Group. That was the target of the government when it took office in 2013.
The World Bank has ranked Bhutan 71 among 189 economies around the world in its annual Doing Business 2016 report. Last year, Bhutan was ranked 125. Bhutan made the biggest jump of 54 steps to become the best in South Asia.
The government last year had established a task force chaired by the economic affairs minister with cross-sectoral membership including the private sector to review and recommend reforms in ease of doing business.
The report observes that Bhutan instituted two significant reforms during the past year.
A press release from the World Bank states that five years ago, it took an entrepreneur 93 days to get electricity, now it only takes 61, less time than in France.
Bhutan also implemented a reform in the registering property indicator through which transferring property has been streamlined by introducing a computerised land information system.
"Bhutan has been advancing steadily in recent years in improving its regulatory environment and making it more business friendly," the press release quoted the World Bank's Country Representative for Bhutan, Genevieve Boyreau as saying.
In the neighbourhood, Bangladesh ranked 174, Pakistan 138, India 130, Sri Lanka 107, The Maldives 128, Afghanistan 177 and Nepal 99.
New Zealand, Denmark, Republic of Korea, Hong Kong, the United Kingdom, the United States, Sweden, Norway and Finland are in top 10.