First Bhutanese film in Oscar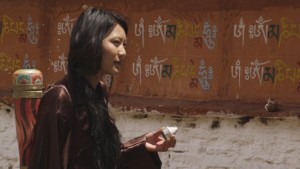 A movie based on a Bhutan-language has, for the first time, finally made entry into the world's most prestigious award – Oscar.
Native Bhutan-language feature "Arrows Of The Thunder Dragon'", is Australia's official entry into the 2016 Oscar's foreign-language film category.
Written, directed and produced by Melbourne-based filmmaker and former Buddhist monk, Greg Sneddon, the film is set in the 1980s and told in the Dzongkha language of the remote villages, featuring a cast from those villages.
It tells the story of brother and sister Kuenphen and Jamyang, who learn traditional archery, the national sport of Bhutan, from their old warrior grandfather. It becomes clear Kuenphen has opportunities to further his interests while Jamyang must stay home to weave, cook and get married; a fate she is not willing to accept without a fight.
Arrows Of The Thunder Dragon is loosely based on the life story of Bhutan female archer Sherab Zam, who competed at the 2012 London Olympics and is training for the Rio Olympics. She and her coach, Tshering Chhoden, appear in the film. Sneddon's co-producer is Bhutanese television producer Tshering Dorji.
It is the first international film out of Bhutan made by a Bhutanese crew, and the micro-budget was fully self financed.
If Arrows of the Thunder Dragon does get nominated in the category, it would be a first for an Bhutanese entry.
One version of the film was screened at several festivals and in the market at the Cannes Film Festival and Berlinale in 2013. The now final version had a limited release in Australian cinemas in April this year.