Bhutan offers sale of electricity to Bangladesh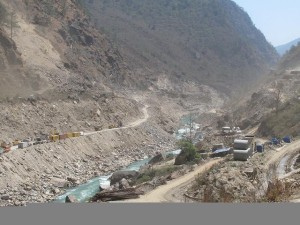 Bhutan has offered to export hydroelectricity to Bangladesh at the cheapest price saying it country has the capacity to generate 30,000 MW of hydroelectricity.
Minister for Economic Affairs Norbu Wangchuk, who was in Bangladesh earlier in the week, presented the proposal when he met Bangladeshi Prime Minister Sheikh Hasina at her office.
The Minister Wangchuk said Bhutan is currently generating 5,000 MW of electricity and the price is the cheapest in the world.
In reply, Prime Minister Hasina reiterated her government's intention to import hydroelectricity from Bhutan and said Bangladesh wants to participate in Bhutan's future power projects.
The Prime Minister mentioned that India is also positive towards Bangladesh's intention to import electricity from Nepal and Bhutan under the Bangladesh, Bhutan, India, Nepal (BBIN) framework.