Bhutanese girl killed in US car crash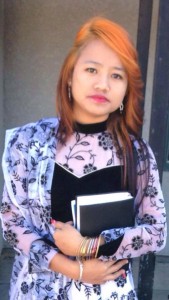 A young Bhutanese resettled very recently in the US state of Texas has died in a fatal car crash last week.
Four other people travelling in the same car were seriously injured in the crash and are undergoing treatment at the local hospital.
Manju Rai, who was resettled in Dallas, Texas five months ago from Beldangi-II, had died while her friends Kumar Adhikari, Bhagi Sunwar, Sabita Subba and Punam Diyali suffered non-life threatening injuries.
Rai was returning home from her job that evening when the five-seater Mitsubishi Gallant, her Kumar Adhikari was driving, hit a concrete traffic barrier. The vehicle was hit by another vehicle from behind.
Manju's other family members are still waiting for resettlement in Beldangi while her father is serving jail sentence in Bhutan.