British royal to arrive Bhutan next week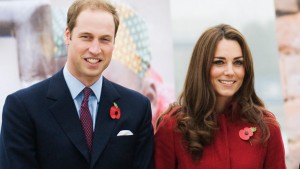 It has now been official that British Prince Williams and his wife Kate will arrive Bhutan for a two day tour on April 14 and leave the next day to India. They will land Bhutan on the fifth day of their India visit.
The royal couple will be welcomed at Paro by top government official and politicians on the day of arrival. There will be Chipdrel traditional welcome procession in Thimphu Dzong as they arrive the capital city from Paro.
On the same day, the royal couple will have private talk with King Jigme Khesar Namgyal and Queen Jetsun Pema. They will later attend an open air archery tournament in Thimphu and visit a local temple.
In the evening, King Jigme and Queen Jetsun will host private dinner for the British royals at Linkhana Palace.
The following day, the British royals will take a hike to Paro Taktsang, also called Tiger's Nest and meet British nationals in Bhutan later in the day.
Prince William and Princess Kate will return Agra, India on April 15 evening where they will visit Taj Mahal at the end of their tour.
With less a week to go until they embark on their maiden tour to India and Bhutan, the royal mom is likely to have every outfit in place for the six-day tour. Kate is likely to give a nod for Bhutan in a traditional outfit — kira.