New prince is Jigme Namgyal Wangchuk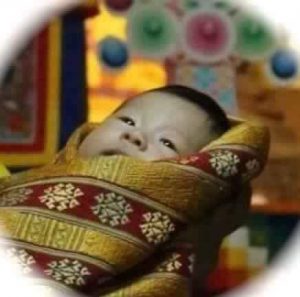 King Jigme Khesar Namgyal Wangchuk has announced that his first son will be called 'Jigme Namgyal Wangchuk'.
After the special Buddhist function at Machhen Lhakhang in Punakha earlier today, King Khesar announced the name of the future king.
He has been named after his ancestor, father of King Ugyen Wangchuk, who consolidated power and paved path to foundation of Wangchuk dynasty for his son in late nineteenth century.
Born on February 5, the new prince was named marking the occasion of Shabdurng Ngawang Namgyal's 400th year of arrival in Bhutan.
A lavish function was organised in Punakha and several district headquarters on naming day ceremony.
Jigme Namgyal Wangchuk, according to constitution, will be legitimate heir to the throne on death of or abdication by King Jigme Khesar.