FOG to felicitate artists, mountaineers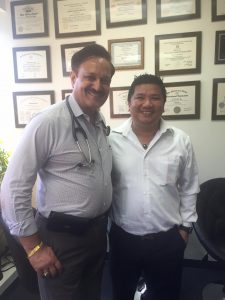 The Founder and Convener of Festival of Globe, Silicon Valley (FOGsv), Dr. Romesh Japra has officially appointed a team for a FOG Nepal and Bhutan. According to him Mr. Rajen Giri will be chairing the joint committee along with Sanjeev Mishra, Nalina Chitrakar, Suraj Shah and Kaushal Pratap J.B. Rana.
Festival of Globe, Silicon Valley (FOG sv) has been empowering and integrating the communities for a better future while celebrating the present with the dazzling array of events centered on Performing Arts, Film Arts, and Business and Technologies. Festival of Globe, Silicon Valley (FOGsv) has been bringing artists, thought leaders, entrepreneurs, investors and you on the common platform. FOGsv has also been advocating social causes like women and youth empowerment.
According to the chairman of joint committee for Nepal and Bhutan for FOGsv, Mr. Rajen Giri, this year FOGsv will be felicitating Nepali and Bhutanese Artist from different entertainment sectors like fashion, music and movies along with the heroes who has conquered the highest peak of the world, Mt. Everest.
Giri said that FOGsv will be held between 5 and 14 of August this year. Festival committee members for this year include Jagdish Bhusal, Ran Magar, Sushan Rai, Subash Tamang, Raja Pradhan and Krishna Subba.