The Ordeal of Bhutan's Political Prisoner
By Ram Karki
Kumar Gautam, a Bhutanese political prisoner with ICRC identification number 000461, was born in 1983 in Taklai Block under Sarbhang District. He was forced to leave the country in 1992 at the age of 9 along with his parents and other family members. His father Bhaigirath and his mother Ran Maya were farmers and had no relations whatsoever with the political activities. Leaving the country was the only means for them to remain alive. 
Gautam family reached Eastern Nepal to received shelter at Goldhap refugee camp, one of the seven camps administered by the UNHCR. 
In early 2008 Kumar together with few other young fellow refugee mates crossed over to Bhutan to distribute pamphlets aiming at educating Bhutanese citizens on issues of human rights violations in the country. The Bhutanese public never had access to any civic education and were ignorant to what their rights are as a human. The appeal called on the people to questions the government of Bhutan on its injustices based on religion and ethnicity. The pamphlets were published in the name of erstwhile political party called Bhutan Communist Party, that briefly popped up in the exile.
Gautam and his mates were apprehended by Royal Bhutan Police soon after they crossed over to Bhutan from Assam, India. They were labelled 'terrorist'. Later they were sentenced to life under Article 4 of NATIONAL SECURITY ACT, 1992 that reads:
'Whoever engages in treasonable acts against the Tsa-Wa-Sum or attempts to do so, either within or outside Bhutan shall be punished with death or be subject to imprisonment for life'.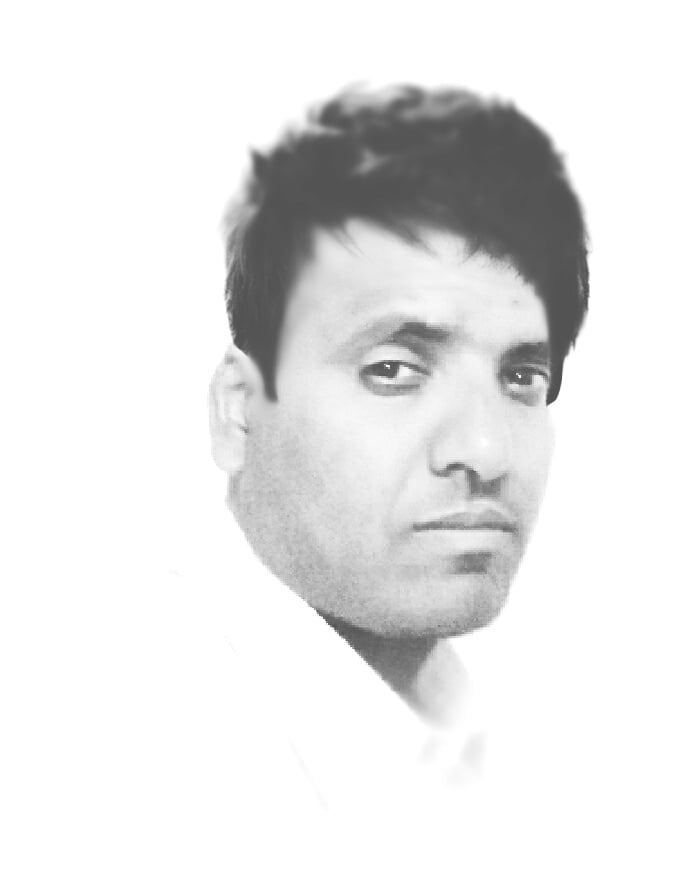 Gautam's family received information through recently release political prisoners that he has been kept at the political block of Chemgang Central Prison, located few kilometers south of Thimphu city.
Kumar's family opted for UNHCR's resettlement programme. Initially, the family was hoping to reunite with Kumar before leaving for resettlement, but when that hope faded, they volunteered with great hesitation to be resettled. Currently, Kumar's parents and brothers live in Hamilton, a port city in the Canadian province of Ontario.
Mother Ran Maya appealed several times to the King of Bhutan to have mercy and release her son so she and her husband could live rest of their life with their beloved son. But her appeal was never heard or responded. Her latest attempt was to publish an Open Letter to her son in Bhutan News Network, where she also took the opportunity to appeal Bhutan King for granting amnesty to her son. In her letter she vividly described about her son Kumar's early life and how her dream was shattered when she and her husband came to know about the unfortunate arrest of Kumar by Royal Bhutan Police. She in her open letter further said that she and her husband are living their ultimate years of their life with full of pain and trauma. She appealed the King to have mercy on them and let them at least see the face of their youngest son before they die.
As per the findings published by The Bhutan Watch in its  Annual Human Rights Report 2021 a total of 55 political prisoners are currently serving various sentences in prisons in Bhutan. Out of them, 32 political prisoners are serving their sentences together with Kumar at the political block (block no 5) of Chemgang Central Prison.
Global Campaign for the Release of Political Prisoners in Bhutan is campaigning for the release of all political prisoners in Bhutan by consistently raising the issue at several international forums. Global online signature campaign initiated in support of this cause raised 534 signatures which ultimately reached Bhutan King together with copies to every major human rights bodies and the government of the countries where Bhutanese refugees have been resettled, on 10 December 2020. UN High Commissioners for Human Rights Michelle Bachelet responded positively when we sought her support for the release of political prisoners during one interaction with representative of the campaign on June 5, 2020.
Despite all such efforts from families and rights activists, Bhutan continues to ignore the calls and turn deaf ears to the appeals. A 'democratic Bhutan' prefers to keep its image as the inhuman Buddhist nation despite its claim of liberalisation.
If Bhutan claims itself as a 'democracy' with rule of law in place then there should not be any room for political prisoners in the country. Instead, it should release them with honour and dignity and decorate them with awards for their bravery in demanding democracy in the country.
I sincerely hope that Bhutan King will not prolong this cruelest ordeal and a good sense and kindness prevail in him to grant amnesty to Kumar and all other political prisoners sooner than later. Such timely humanitarian action by the King, not only helps bring smiles to elderly parents but also of all those unfortunate elderly parents, wives, children, and other family members of all other political prisoners.